Scientists of NSTU invited to participate in the projects of the Year of Education and Science of Great Britain and Russia 2017
15 August, 2017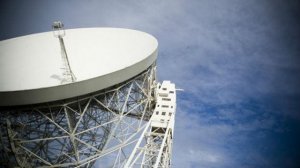 Scientists of Novosibirsk State Technical University are invited to participate in the projects organized in the framework of the Year of Education and Science of Great Britain and Russia 2017.
Researcher links workshop grants :

Researcher Links Workshops bring together early career researchers from the UK and a partner country to make international connections that can improve the quality of their research.
Applications are made on a bilateral basis by senior researchers. Once funded, grants are available for early-career researchers in the UK and the country hosting the workshop to attend.

Experienced scientists are invited to participate in the project, also they are ready to offer the seminar topics and act as its coordinator in the following scientific fields:

Mathematics, mechanics and computer science;
Physics and astronomy;
Chemistry and materials science;
Biology;
Fundamental principles of medical sciences;
Earth sciences;
Infocommunication technologies and computer systems;
Fundamentals of engineering sciences;
History, archeology, ethnography;
economy;
Philosophy, sociology, political science, jurisprudence, science;
Philology, art criticism;
Comprehensive study of man, psychology, pedagogy, social problems of health and human ecology;
Global problems and international relations.