NSTU becomes a member of Consortium for Export Potential Development of the Russian Education System
12 September, 2017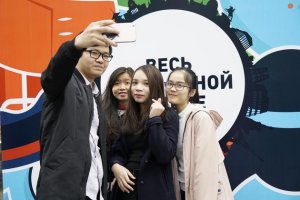 Novosibirsk State Technical University was included into Consortium for Export Potential Development of the Russian Education System.
The Russian education export potential has been mentioned to be underutilized since the late 2000s. The implementation of the Project for Enhancing the Competitiveness of Leading Russian Universities amongst the Leading World Research and Educational Centres ("5/100" project) was started in 2013, and even then need to increase the percent of foreign students had already been considered as an international competitiveness factor.
The "Development of the Export Potential of the Russian Education System" project passport was approved by the presidium of Council under the President of the Russian Federation for strategic development and priority projects on the 30 of May 2017.
Including the priority project for Russian education export into Russian Federation Government's portfolio shows the importance of the problem of Russian education world competitiveness enhancing. The project implementation starts in May , 2017 and lasts until November , 2025.
This August the list of universities selected for creation of the Russian education export consortium was approved. The consortium consists of 39 members: 14 universities (including NSTU) of different Russia regions, 2 universities of St. Petersburg, 23 universities of Moscow. Companies active in foreign markets will also take a part in the project.
The project implementation should result in increasing of amount of foreign students being trained in Russian universities with full time education from 220 thousand people in 2017 to 710 thousand people in 2025 as well as amount of foreign online courses listeners from 1.1 mln people to 3.5 mln. In 2025, foreign school students amount trained under additional education programmes should become twice greater in compare with 2016. Revenue level of Russian education export should quintuple by 2025.