NSTU to become the center of innovative development due to the victory in the priority federal project
15 December, 2017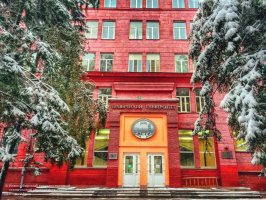 Novosibirsk State Technical University was among the winners of the competition for the selection of universities in federal priority project "Universities as Centers for Innovation Creation" at the forum "Supporting Universities - Drivers of Regional Development" in Belgorod.
It is planned to create a regional center of normative and technical support for innovations in which young inventors could get assistance in bringing projects to industrial designs and promoting products to the market. Also it is meditated to organize several laboratories and worldwide scientific centers in the field of quantum electronics, additive digital technologies, intellectual energy and new materials. This will speed up current research in NSTU to create a Russian quantum computer and a new type of metal 3D printer.

It is also planned to create a network of university business incubators and youth co-working center for idea exchange and communication between young entrepreneurs and experts.

Special attention will be paid to work with schoolchildren in the development center: special courses for students of science and engineering classes and centers of project activity of schoolchildren will be organized at the supporting university of the Novosibirsk region. On the basis of the NSTU a network of coteries and clubs on robotics and programming will be created.