International Students at NSTU
The first international student entered NSTU in 1956. The first international alumni of the University were 4 citizens of Greece who graduated from Electromechanical Faculty (now Faculty of Mechatronics and Automation) in 1962.
Regular enrollment of international students in NSTU started in 1978.
From 1978 until 1992 the University admitted students from such socialist countries as Cuba, Mongolia, Bulgaria, Poland, Czechoslovakia, GDR, as well as Syria, Jordan, and Yemen.
In the 1990s the University started enrolling students from the Republic of Korea, China, India, Turkey, Ghana, Kazakhstan, Columbia, Brazil, Mexico, Chile, the USA, Italy, Great Britain, France and other countries.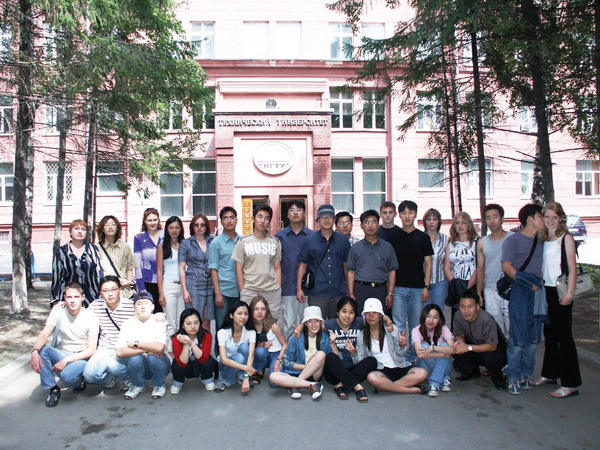 Every year more than 500 international students enter NSTU. Today, students from 24 countries are studying at the University.