University Library
The library of Novosibirsk State Technical University is the largest university library in Novosibirsk.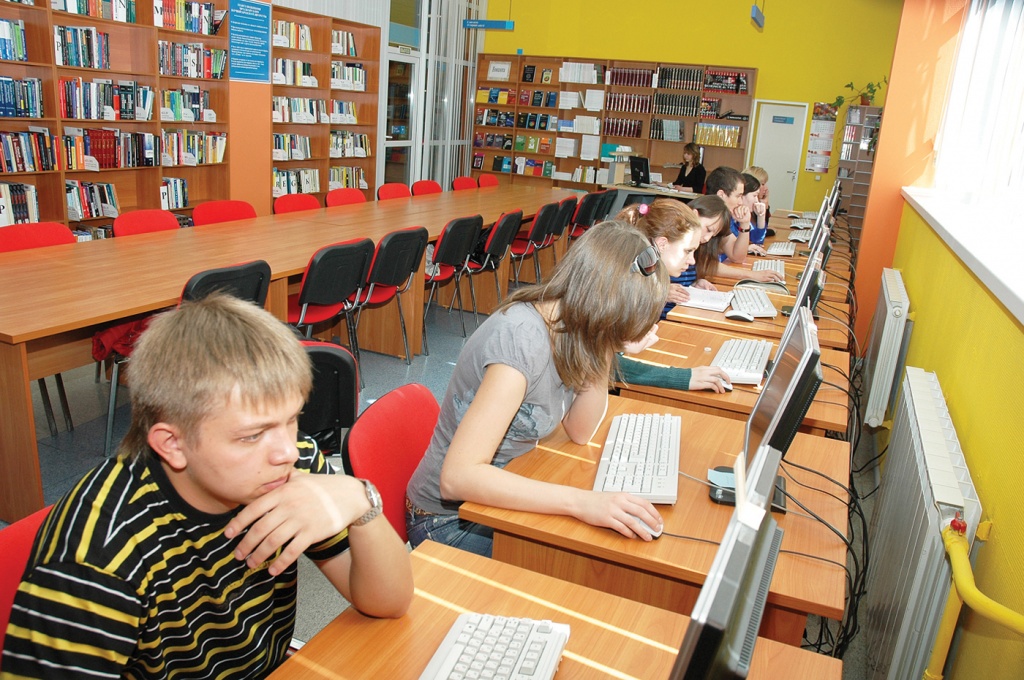 It is a modern scientific, informational and cultural center.
The library is the member of such professional communities as the Russian Library Association, the Russian Association of Electronic Libraries, the Association of Regional Library Consortia and Novosibirsk Library Society. It collaborates with the Russian Fund for Fundamental Research, National Electronic Information Consortium (NEICON) and International Information Center.
The structure of the Library
6 loan collections
15 reading halls
8 departments
Library Fund
The library fund contains about 1.5 million publications. Approximately 60 thousand books are added to the library annually.
The fund of print resources contains
textbooks
scientific literature
monographs
fiction
periodic and reference publications
foreign educational and scientific literature in 14 languages
encyclopedias and reference materials
NSTU publications, including the series "NSTU Textbooks" and "NSTU Monographs"
The fund of electronic resources contains
NSTU Electronic library system
full-text library of NSTU publications
media library (CD and DVD collections)
remote access to 39 databases with full-text scientific information from the leading international publishing houses, centers, libraries (Springer, reference database Scopus, Electronic Library of Dissertations at Russian State Library and so on).
Library Management System
An integrated automated library system Virtua is used to manage the library.
Library users can obtain information about library resources and services from the library site and the electronic catalogue portal forming a unified Remote Access Database.
The library electronic catalogue contains
more than 160 thousand bibliographic records
more than 1,1 million records of publications showing the availability and location of every document in the fund
more than 20 thousand links giving access to full-text resources
With the help of the electronic catalogue readers can
find the necessary publication
receive information about the number of copies of the publication in the hall where the printed copy is stored
get access to full-text electronic resources
check their own electronic record form
order a book
extend a library loan
renew a library card, etc.
The library operates anautomated self-issue system.
Virtual Reference Service is available via the library website.
NSTU Library website (Rus)

NSTU Library e-catalogue (Rus)

Contacts
Т/F
+7 (383) 346 02 46, +7 (383) 346 07 82     
E
 libr@library.nstu.ru